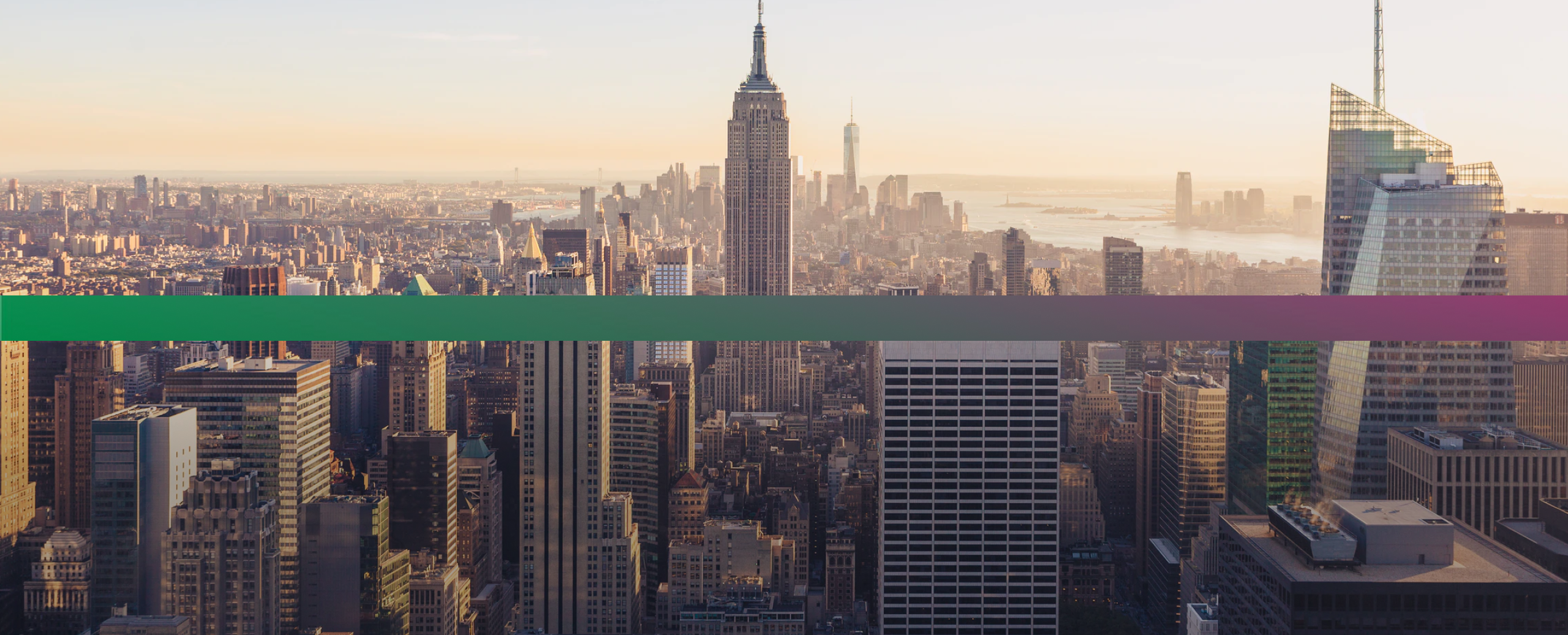 DIVERSITY, EQUITY, AND INCLUSION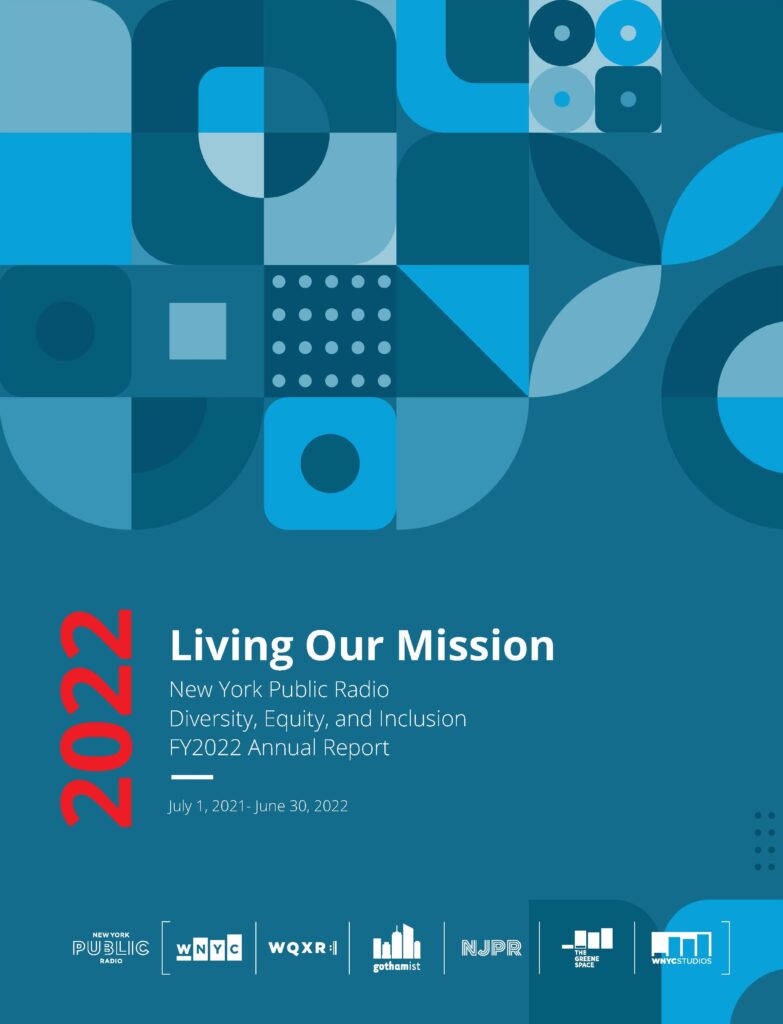 "Living Our Mission" is New York Public Radio's inaugural Diversity, Equity, and Inclusion report. In 2021, we unveiled our first-ever Race Equity Action Plan, a set of 19 tangible commitments to strengthen and accelerate our efforts to be a more diverse, equitable, and inclusive organization. The publication of this report fulfills one of our promises.
"Living Our Mission" includes important steps NYPR is taking to better reflect the diversity of the city we serve and progress made towards building a more equitable and inclusive workplace culture that empowers staff to thrive, grow and create meaningful careers. At the end of FY22 (June 30, 2022), the WNYC newsroom was 45% BIPOC journalists, and newsroom editors were just under 50% BIPOC. We introduced a leadership coaching program – Accelerating Leaders of Color – that provides mentorship to BIPOC staff. We have increased our efforts around accessibility and continue to identify new opportunities to do so. And we have invested in our hiring and retention practices.
Forging a diverse, equitable, and inclusive organization isn't a project – it's a mission that requires dedicated, continuous attention and effort. To that end, we have also posted our 2022 Race Equity Action Plan – our goals for this year. Our commitment to this work must remain ongoing, and the work is never done.
---