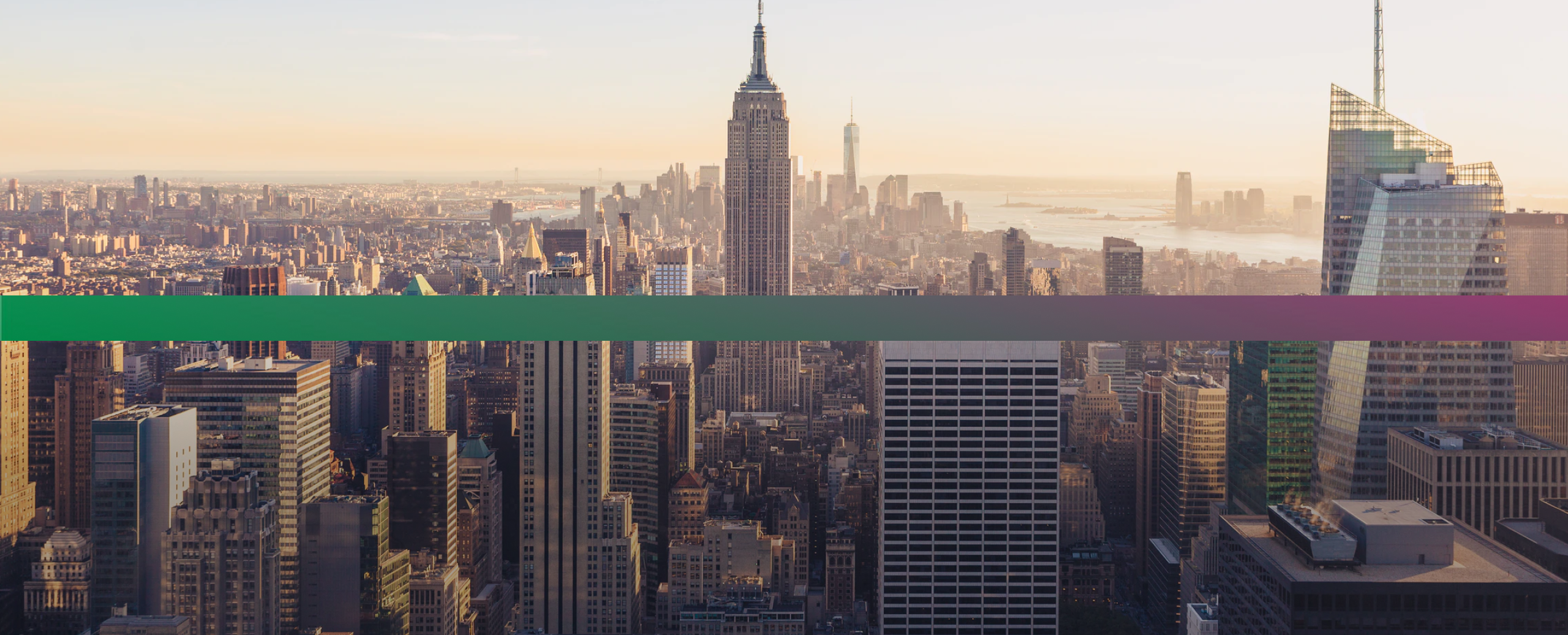 DIVERSITY, EQUITY, AND INCLUSION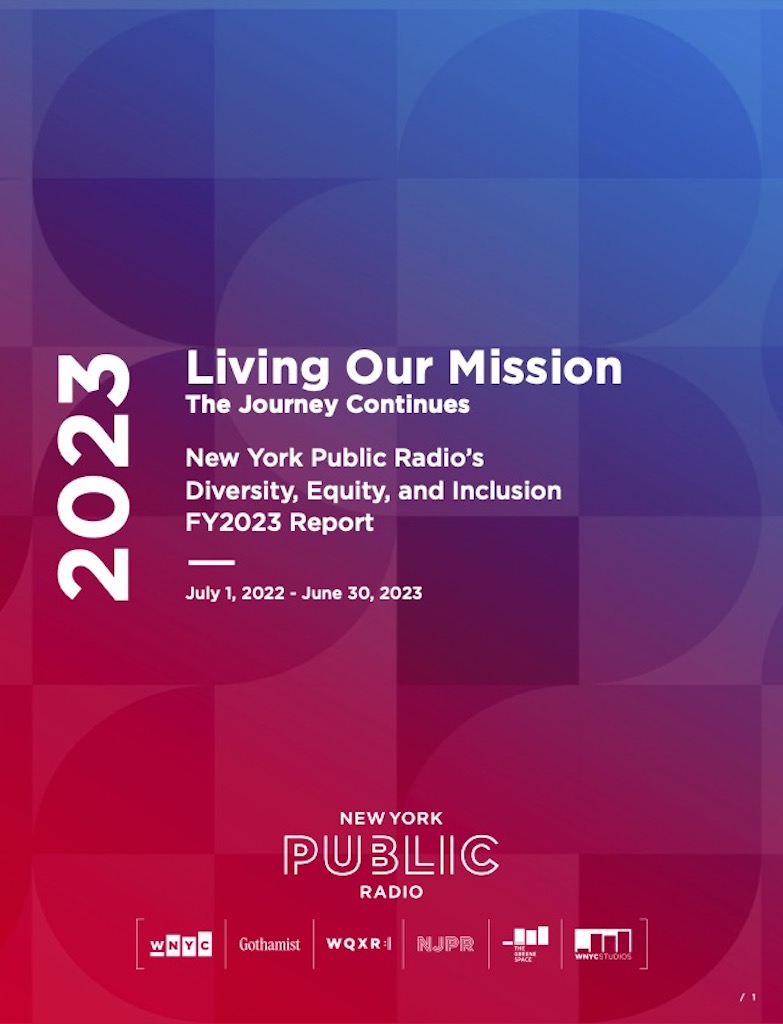 Living the Mission: The Journey Continues is New York Public Radio's FY23 Diversity, Equity, and Inclusion report. Building upon our progress, in FY23 we updated our Race Equity Action Plan (REAP) with a new set of 14 measurable commitments to reinforce our ongoing efforts to be a stronger organization. The publication of this report represents one of the original commitments when we first introduced our annual (REAP) in 2021.
"The Journey Continues" includes the many multifaceted ways NYPR aspires to better reflect the diversity of the city we serve. It outlines the progress we've made towards building a more equitable and inclusive workplace culture. We're opening and diversifying our recruiting pipelines; investing in building culturally competent teams, managers and staff; and integrating our commitments into the daily work across the organization. By the end of FY23 we increased the racial diversity of our newsroom which stands at 46 percent making WNYC one of the most diverse newsrooms in the country. We have increased our focus on accessibility and continue to identify new opportunities to do so. And we have invested in our hiring and retention practices. All of this works toward a more engaged staff and culturally aware staff. The Cultural Survey scores reflected an average 17 percent uptick in key engagement and inclusion pulse check points.
Forging a diverse, equitable, and inclusive organization isn't a project – it's a mission that requires dedicated, continuous attention and effort. To that end, we have also posted our FY24 Race Equity Action Plan – our goals for this year. We know that a rising tide lifts all boats. These commitments are not relegated to the walls of one department. They are part and parcel of the work of every team, every leader and every project.
Here is a link to our inaugural FY22 DEI Report.
---