The Greene Space at WNYC and WQXR Announce Highlights from the Fall 2023 Season
Special events include a night with musician JON BATISTE, a conversation with NPR's Morning Edition Host STEVE INSKEEP, and a special in-person broadcast of All Things Considered featuring actor and author NICK OFFERMAN
Season kicks off on Friday, September 8 with a record release party for GRAMMY Award-nominated composer CARLOS SIMON's newest album "Together," with special guests J'NAI BRIDGES and SETH PARKER-WOODS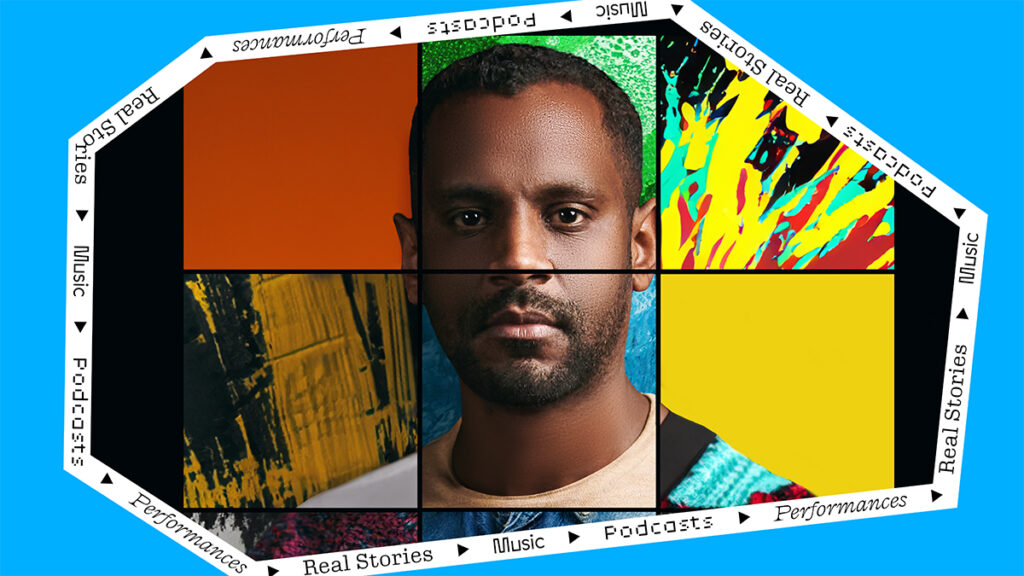 (New York, NY – September 8, 2023) – Today, The Jerome L. Greene Performance Space at WNYC and WQXR announced exciting highlights from our upcoming season of vibrant live programming, on-stage and online, featuring Grammy Award and Oscar Award-winning artists, best-selling authors, rising classical stars, and more!
The newest season at The Greene Space kicks off with a dazzling WQXR Live show on September 8 at 7pm to celebrate GRAMMY Award-nominated composer, pianist, and curator Carlos Simon's newest album "Together." Hailed by NPR as a "young composer on the rise, with an ear for social justice," Simon's latest work draws from the multifaceted layers of his personality, upbringing, and musical understanding. He'll be joined by special guests multi-GRAMMY Award-winning mezzo J'Nai Bridges and cellist Seth Parker-Woods.
"We're absolutely thrilled to welcome such an exciting range of changemakers, artists, and journalists to The Greene Space this fall – including some of our own WNYC hosts," said Kristina Newman-Scott, Executive Director, The Greene Space. "Through live radio broadcasts, musical performances, intimate conversations, and one-of a-kind experiences, The Greene Space brings audiences original programming at the intersection of art, journalism, and media. And with every program available for live streaming and on-demand viewing, we make these incredible, only-in-New York experiences accessible to viewers across the country and around the world."
WNYC LIVE
This fall, The Greene Space gets WNYC's beloved hosts and shows out of the radio studio and onto the stage for special events and live broadcast in front of an in-person audience.
Monday, September 18 at 7pm: In Afterglow, New York Times bestselling author Morgan Jerkins (This Will Be My Undoing, Wandering In Strange Lands, and Caul Baby), and environmental health professor and researcher Dr. Yoshira Ornelas Van Horne imagine an intersectional world where humanity prioritizes equitable climate solutions. This event is a partnership with Science Friday and Grist.
Monday, October 2 at 7pm: WNYC Morning Edition host Michael Hill and NPR Morning Edition host Steve Inskeep share the stage to discuss Inskeep's new book Differ We Must: How Lincoln Succeeded in a Divided America.
Wednesday, October 4 at 4pm: Actor, comedian, and writer Nick Offerman (Parks and Recreation, The Last of Us) will join a broadcast of All Things Considered hosted by Sean Carlson in front of a live audience to discuss his New York Times bestselling book Where the Deer and the Antelope Play: The Pastoral Observations of One Ignorant American Who Likes to Walk Outside. His book was hailed by the Los Angeles Times as "more than a name-droppy road trip….It's an exploration of our relationship to the land and the creatures that inhabit it — what it is now and what it should be."
Monday, October 16 at 7pm: All Of It with Alison Stewart hosts a listening party for music sensation Jon Batiste's newest album World Music Radio.
Saturday, October 21 at 11am: The Gateways Music Festival will join us for a family concert with the Gateways Brass Collective featuring a fusion of music and storytelling for all ages. Gateways Music Festival supports classical music professionals of African descent and uplifts communities through the power of performance.
Wednesday, November 1 at 7pm: Is failure really not an option? Author and Freakonomics Radio host Stephen J. Dubner sits down with failure researchers Amy Edmundson and Teresa MacPhail to explore the hidden side of failure, and what we can learn about success from those who don't achieve it.
Thursday, November 9 at 7pm: Notes From America host Kai Wright will interview Joe Richman, Executive Producer of the new audio series from Radio Diaries, "The Unmarked Graveyard: Stories from Hart Island" about the people who are buried in New York City's public burial ground where over one million individuals have been laid to rest.
2023/24 ARTIST-IN-RESIDENCE
Wednesday, October 11 at 7pm: The Greene Space welcomes its next Artist-in-Residence, Mash-Up Americans for the first of three events. The media company and boutique creative studio founded by podcast hosts Amy S. Choi and Rebecca Lehrer will present the "Ultimate Guide to a Mash-Up Life" which will explore topics that surround people navigating multiple cultures and discuss what it means to be an American in today's world.
The Greene Space's Artist-in-Residence (AIR) program welcomes NYC's most innovative artists, cultural institutions, and community organizations as partners in curation and programming. The AIR program prioritizes the creation and advancement of socially conscious and relevant works by artists and organizations that help promote a more equitable society in NYC and beyond.
Information and tickets for each event may be found at: https://thegreenespace.org/events/. All events are available as a live webstream at www.thegreenespace.org.
Additional events will be announced throughout the Fall.
Lead philanthropic support for The Jerome L. Greene Performance Space is provided by The Jerome L. Greene Foundation. Additional support for The Greene Space comes from the Howard Gilman Foundation and public funds from the New York City Department of Cultural Affairs in partnership with the City Council. The Greene Space Artist-in-Residence Program is supported in part by the National Endowment for the Arts.
ABOUT THE JEROME L. GREENE PERFORMANCE SPACE
The Greene Space is New York Public Radio's intimate performance space and multiplatform production studio with a mission to channel the collective genius of New York City to produce forward-looking live art, theater, and journalism that sparks change. It provides a space for fostering artistic experimentation and exploration, convening challenging conversations and forging connections between New York City's diverse communities. Since 2009, The Greene Space has hosted luminaries including Janelle Monáe and The National, actors Frances McDormand and the late Philip Seymour Hoffman, writers Nikki Giovanni, Hilton Als, and Roxane Gay, and newsmakers Mayor Bill de Blasio and Chelsea Manning, among many others. For more information, visit www.thegreenespace.org.