A New Role for WNYC's NJ Reporter Karen Yi, and Ramsey Khalifeh Joins the Newsrooms Day-of Desk
Read more in this note from Deputy Editor Stephanie Clary, Economics & Equity Editor Josefa Velásquez, and NYC Accountability Editor Stephen Brown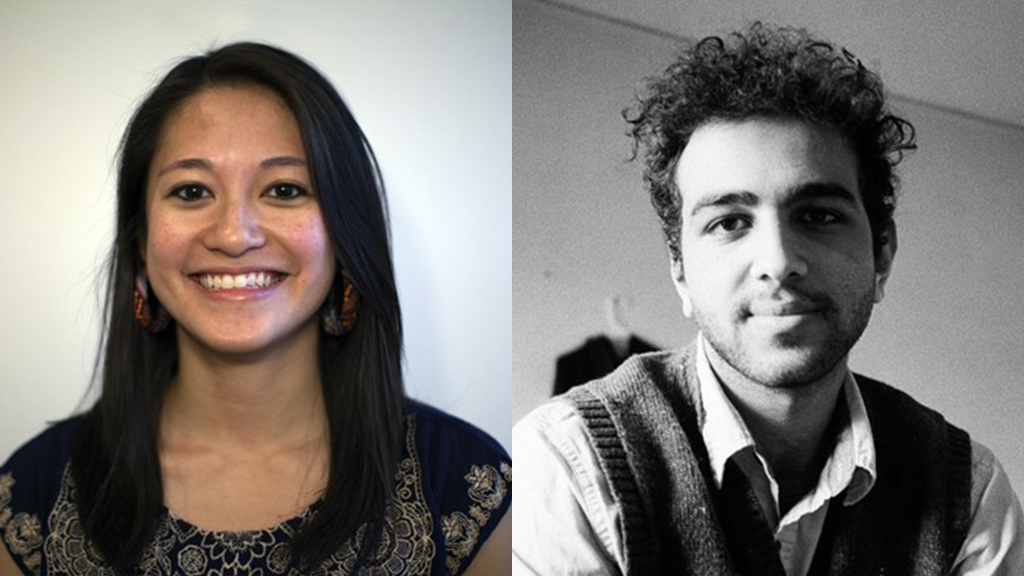 We are incredibly excited to announce staffing updates in the newsroom.
Karen Yi, who currently works on our New Jersey desk, will move to the Economic and Equity team after Labor Day, reporting to Editor Josefa Velásquez. She'll be covering homelessness and poverty.
Since joining us in 2020, Karen has covered a range of topics in the Garden State through an equity and accountability lens — from her reporting that young Latino men in New Jersey disproportionately died from COVID-19 to gaps in safety net programs that left victims of Hurricane Ida waiting months to receive assistance. Most recently Karen reported on the impact of the lack of affordable housing on segregation in NJ suburban schools. Karen's relentless approach to NJ coverage will be invaluable as she begins to report on this side of the Hudson, as New York City grapples with a growing affordability crisis, sky high rents, and record-high homelessness.
Before WNYC, Karen started her newspaper career at the Sun Sentinel in South Florida, where her investigation of fly-by-night charter schools won first place for investigating reporting from the Education Writers Association. A decorated journalist, Karen has spent the better part of the last decade reporting in New Jersey, covering Newark City Hall for the Star-Ledger and immigration for the Asbury Park Press. Karen lives in Brooklyn and is an adjunct professor at the Columbia Journalism School.
Ramsey Khalifeh, who spent this summer interning on the WNYC / Gothamist Day-of Desk, is joining us full-time as a general assignment reporter on the NYC Accountability team. As an intern, Ramsey covered breaking news and reported on stories across multiple topics, including transit, sanitation, culture and a "perpetual stew."
Previously, Ramsey was at The Boston Globe for two years, first on the copy desk and then on the metro desk as a correspondent. He is also a recent graduate of Boston University's College of Communications where he studied journalism.
Ramsey was born in Boston, but his family moved to the Middle East when he was young. He spent most of his upbringing in Kuwait and the United Arab Emirates, with frequent trips to Lebanon to visit extended family. After graduating high school, he came back to the U.S. to pursue his bachelor's degree. He's now based in Brooklyn.
Ramsey's first day is Monday, Aug. 28, and he will report to Stephen Brown.