Ryan Kailath Joins WNYC Newsroom
Read more in this note from Editor in Chief Audrey Cooper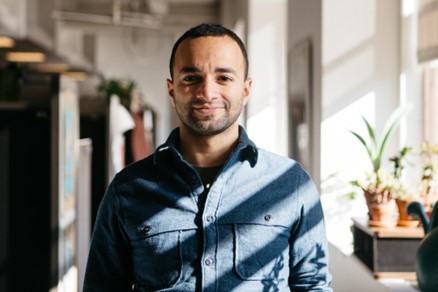 We are excited to announce that Ryan Kailath is joining the newsroom as a reporter on the Culture & Arts desk. In this role he'll cover our region's incomparable arts and entertainment scenes, and our rich and diverse cultural communities.
This marks a bit of a homecoming for Ryan: He started in journalism right here as an intern at WNYC's Soundcheck. He has since spent most of his career in NYC, producing and reporting for outlets like Marketplace, NPR, 99% Invisible, the New York Times, the Wall Street Journal, ESPN, and WIRED, among others. Ryan has hosted, reported and produced at Marfa Public Radio, KUT in Austin, Texas, KCRW in Southern California, and New Orleans Public Radio. He also worked as an editor for two years at KUOW in Seattle.
Most recently, Ryan was one of 10 journalists selected for the 2023 Knight-Bagehot Fellowship in Economics and Business Journalism at Columbia University. He's excited to apply his experience of covering business and policy to New York's arts and cultural scenes.
As a reporter, the topics of Ryan's stories demonstrate range and creativity. He's covered immigrant lending clubs in Sunset Park and spent 24 hours at a Soho Christmas tree stand. He has joined ethnomusicologists solving a musical mystery in rural Kenya, and sampled street food at illegal Thai markets in Berlin.
Ryan was raised in Stanford, California, and Bangalore, India, and has been in New York since 2007. He concurs with a longtime Brooklynite he interviewed earlier this year who told him, "Oh honey, you just got here."
Ryan begins Monday, Aug. 14, and will report to Kerry Shaw. Please join us in giving him a warm welcome!