Brittany Kriegstein and Charles Lane Join WNYC Newsroom
Read more in this note from Day-of Editor David Giambusso and Director of Digital News & Audience Veronica de Souza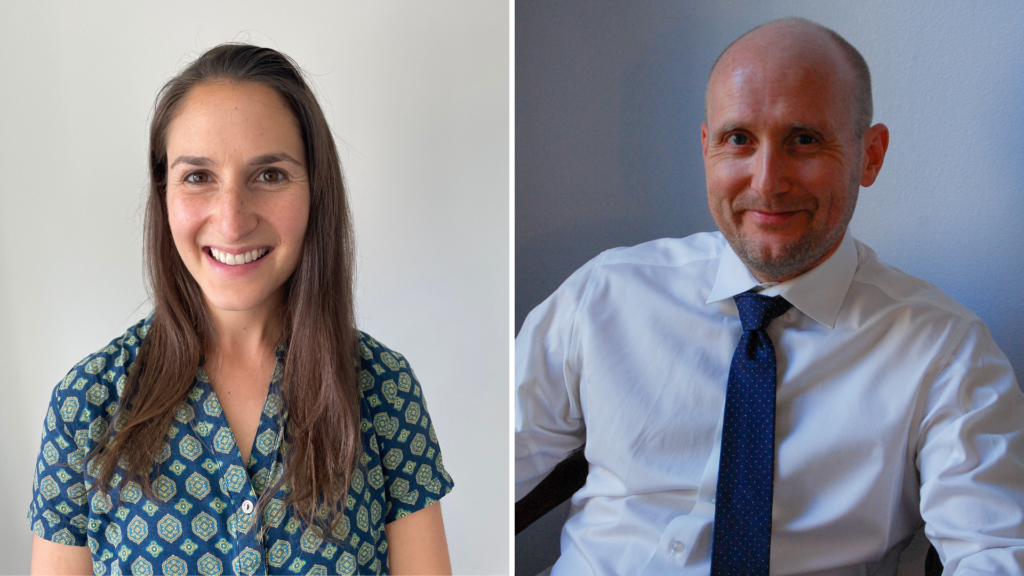 Dear Colleagues,

We are thrilled to announce that two heavy hitters are joining our all-star Day-of News team at Gothamist and WNYC: Brittany Kriegstein and Charles Lane.

Brittany has been filling in on the Day-of team in a temporary capacity since early April, and immediately distinguished herself as a force — covering daily breaking news and thoughtful enterprise pieces for radio and web, including this heart-wrenching story about Dora Howell, a woman in the midst of a lawsuit against the city for failing to protect her from domestic violence, who was found dead in her Staten Island home in April.

Previously, Brittany was a "runner" at the New York Daily News, where she crisscrossed all five boroughs, literally chasing every type of breaking news imaginable. Her work has also appeared in the New York Times, Insider, El Diario and Documented.
Brittany studied Social Anthropology and Spanish at the University of St. Andrews in Scotland, and earned a masters from Columbia Journalism School. She's passionate about telling stories that keep New Yorkers safe, well-informed and curious, and we are excited for her to tell those stories here.
Charles Lane is also well-known to the WNYC/Gothamist newsroom, having collaborated with us on numerous stories through the good graces of WSHU, where he spent 15 years covering Long Island politics, police, and special projects.
Charles has won numerous accolades for his work, including awards from the Investigative Reporters & Editors and the Third Coast International Audio Festival. He has investigated the impact of soybeans in Paraguay, led coverage that reopened 120,000 flood insurance claims, exposed false statements by large police departments, and told the story of a group of Hamptonites who led an immigrant eviction campaign in Southampton.
He brings a wealth of experience to the desk where he will act as a key bridge between the morning and night teams, covering breaking news and enterprise in the many areas our team touches across the city.
We know Brittany and Charles will help supercharge an already dynamic team of reporters and editors on the Day-of Desk. Please join us in welcoming both to the newsroom.
— David and Veronica