ROBERT SHERMAN ANNOUNCES HIS RETIREMENT AFTER 68 YEARS ON WQXR
Sherman's final episodes as host of the long-running radio show Young Artists Showcase to air on June 14 and 17
Guest hosts to continue Young Artists Showcase as WQXR plans succession hosts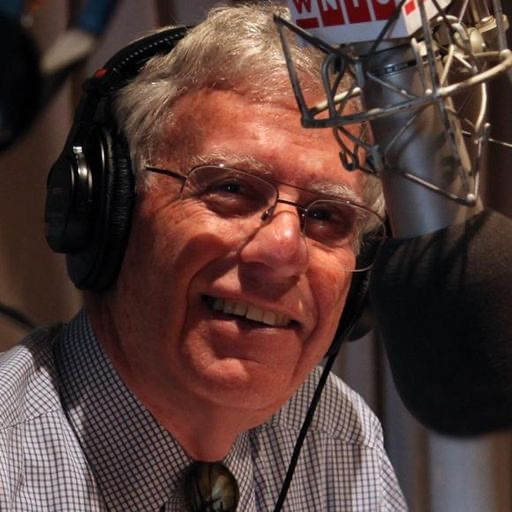 May 25, 2023 – Longtime WQXR host Robert Sherman today announced that he will retire after 68 years on the air.  Sherman has hosted Young Artists Showcase, the beloved weekly radio show spotlighting generations of young emerging artists, since its launch in 1978.  With Sherman's blessing and continuing support from The Harold W. McGraw, Jr. Family Foundation, the program will continue with guest hosts while WQXR considers a successor.
From giving now world-renowned musicians their radio debut on Young Artists Showcase to hosting other long-running and popular shows such as The Listening Room and the award-winning folk series Woody's Children, Sherman has been an iconic, steady presence on WQXR. 
"The end of Bob's presence on WQXR is truly the end of an era," said Ed Yim, Chief Content Officer, WQXR. "He has been part of New Yorkers' lives for generations, and words cannot express how grateful we are for the wit, wisdom and grace he has shared with us as a colleague and as a pillar of our musical community."
In December 1993, on the occasion of ending the run of Sherman's show The Listening Room, eminent violinist Isaac Stern remarked, "I can't remember a time when The Listening Room wasn't there…it is part of why New York is the center of the musical world. I don't know of a major musician or a young person who has not had – in Bob Sherman and his work – not only a willing pair of ears but a willing pair of arms. I cannot explain how important this is to the musical life of our city."
"Our family is extremely proud of its relationship with Bob Sherman and the Young Artists Showcase on WQXR," said Harold McGraw III, the former Chairman, President and CEO of The McGraw-Hill Companies. "For 45 years, thanks in large measure to Bob's extraordinary dedication, we have introduced thousands of gifted young musicians to a wider audience through the Young Artist Showcase platform. We salute Bob for his thoughtfulness and passion and wish him continued success and happiness."
WQXR will share tributes to Bob Sherman and his work over the next few weeks, including:
ON AIR
Bob Sherman's 90th Birthday Concert
Part 1: May 31, 9 pm and June 3, 11 pm
Part 2: June 7, 9 pm and June 10, 11 pm
In 2022, friends, colleagues, and family members of WQXR host Bob Sherman gathered in the Jerome L. Greene Performance Space to celebrate his 90th birthday. This special program features renowned musicians including Emanuel Ax, Joshua Bell and the Emerson String Quartet, plus speakers commemorating Bob's incredible life and career.

Young Artists Showcase: Bob's Finale
June 14, 9 pm and June 17, 11 pm
Bob Sherman takes you on a journey through his incredible 45-year tenure hosting the Young Artists Showcase. He shares fond memories and remarkable performances from pianist Emanuel Ax, violinist Chee-Yun, sibling duo Gil and Orli Shaham, the Gaudete Brass Quintet and others.
Appearing on WQXR.ORG
Week of May 29
Archival material from Bob Sherman's illustrious career
Week of June 5
A photo montage by Steve J.  Sherman, Bob Sherman's son and renowned performance photographer
Week of June 12
WNYC New Sounds Host John Schaefer shares his tribute to Bob Sherman
About Robert Sherman
Robert Sherman, award-winning broadcaster and writer, has been associated with WQXR for over sixty years. Formerly Program Director and later Senior Consultant, he continued to produce and host the Young Artists Showcase, underwritten by The Harold W. McGraw, Jr. Family Foundation, for forty-five of those years. He also hosted the popular show The Listening Room and Lincoln Center presentations of the annual Avery Fisher Career Grants for over thirty years. His popular and award-winning folk series Woody's Children, which began on WQXR in 1969, just finished its run on Fordham University's WFUV.
In addition to an award-winning broadcast career on radio, Sherman has been a music critic and columnist for The New York Times and is the author of many books, including The Smart Guide to Classical Music and two books with the comedian and pianist Victor Borge, My Favorite Intermissions and My Favorite Comedies in Music. He also co wrote a pictorial biography about his mother, the acclaimed Lithuanian-born classical pianist Nadia Reisenberg, and wrote about his aunt, the thereminist Clara Rockmore.
Sherman hosted programs on PBS (Vibrations) and CBS (Camera Three) and served on the graduate faculty of The Juilliard School for over 20 years.
Robert Sherman has hosted concerts and moderated panels for many cultural organizations, among them the Brevard Music Festival, Salon De Virtuosi, Sarasota Institute of Lifetime Learning, Stecher and Horowitz Foundation, and the Yonkers Philharmonic. He has served as narrator for such esteemed ensembles as Canadian Brass, New Jersey Wind Symphony, U.S. Military Academy (West Point) Band, and the Greenwich Symphony, along the way premiering works by Seymour Barab, William Bolcom, John Corigliano, Issachar Miron, Dina Pruzhansky and Grigory Smirnov.
About WQXR
WQXR is New York City's only all-classical music station, immersing listeners in the city's rich musical life on-air at 105.9FM, online at WQXR.org, and in person through live events and performances. WQXR presents new and landmark classical recordings, as well as live concerts from New York City's concert halls and performance venues, and broadcasts essential destination programs including Carnegie Hall Live, Metropolitan Opera Saturday Matinee Broadcasts, New York Philharmonic This Week, New York in Concert, This Week with Yannick, and the Young Artists Showcase. WQXR also produces podcasts that reach new audiences for the artform: The Open Ears Project, Helga, and the critically acclaimed opera podcast Aria Code. As a public radio station, WQXR is supported through the generosity of its members, donors and sponsors, making classical music relevant, accessible and inspiring for all.
About The Harold W. McGraw, Jr. Family Foundation, Inc.
The Harold W. McGraw, Jr. Family Foundation, Inc. is a not-for-profit private foundation whose primary mission is to improve the lives of others through thoughtful grant making focused on education, youth services, community health and medical research. It was established to celebrate the legacy of Harold W. McGraw, Jr., the longtime Chairman and CEO of McGraw-Hill, the publishing and financial information services company.