WNYC Studios' "On the Media" Wins Peabody Award for "The Divided Dial"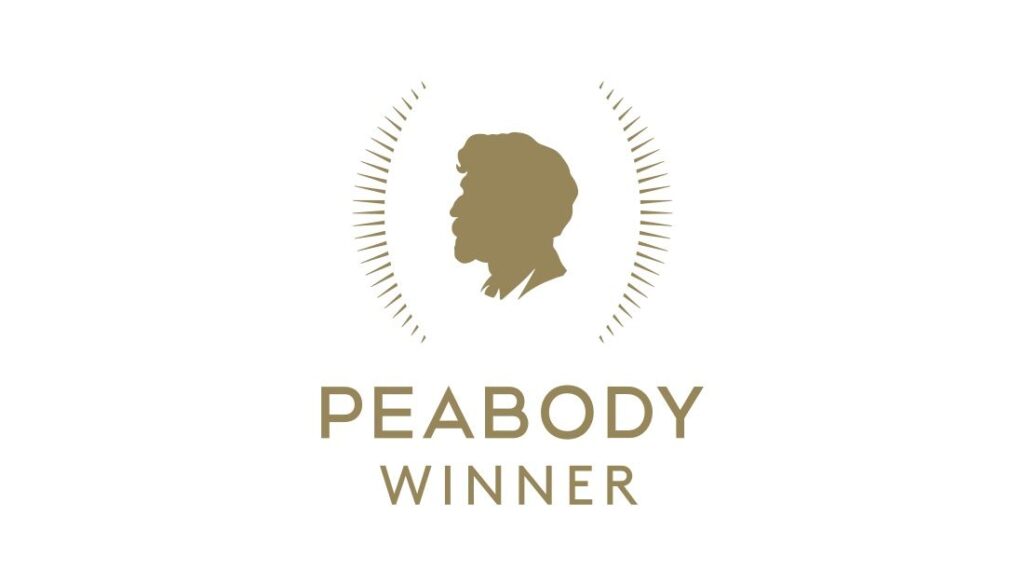 (New York, NY – May 9, 2023) – WNYC Studios' five-part podcast series "The Divided Dial," has been recognized with a George Foster Peabody Award, one of broadcast media's most prestigious honors. The full announcement from the Peabody Awards Board of Jurors may be found here: https://peabodyawards.com/award-profile/the-divided-dial/
Hosted and reported by award-winning multimedia journalist Katie Thornton and edited by On the Media Executive Producer Katya Rogers, "The Divided Dial" charts the growth of broadcasting company Salem Media Group — a once small, conservative Christian radio network that expanded its reach in far-right media through the hard to monitor, difficult to fact check, and minimally scrutinized medium of talk radio. With holdings of over 100 radio stations (many in the top 25 markets) and shows syndicated to over 3,000 stations across the country, the series uncovers how Salem exerts influence behind many conservative figures in America — while receiving considerably less media attention than other far-right news sources. "The Divided Dial" puts Salem's growth in the context of nearly nine decades of radio history, illuminating how conservative dominance of the airwaves was aided by long-term regulatory erosion and strategic pressure from the right.
The Peabody Awards Board of Jurors said of the podcast:
"Synthesizing dogged business reporting with a clear sense of how right-wing talk radio has fundamentally reshaped the Republican Party, Thornton and Rogers have produced a remarkable, vital, and unparalleled document that outlines the uneasy conflict over truth in American civic life."
"We are absolutely thrilled that 'The Divided Dial' has been honored with the prestigious Peabody Award," said Kenya Young, Senior Vice President, WNYC Studios. "The series is a timely look at the reach and influence of far-right media that lies beyond the more consistently covered personalities and content on cable news – a perfect fit for On the Media, our weekly investigation into media stories you can't find anywhere else. We're extremely proud of EP Katya Rogers for bringing in and editing this special series, and to contributor Katie Thornton for her stellar hosting and reporting."
The winners of the 83rd Annual Peabody Awards were announced earlier today by the Peabody Awards Board of Jurors. The awards will be presented on Sunday, June 11 at the Beverly Wilshire in Los Angeles in the Peabody's first in-person ceremony since 2019.
In past years, WNYC has earned Peabody Awards for programs including Radiolab, The Brian Lehrer Show, On the Media, Radio Rookies, as well as for its newsroom's reporting on Chris Christie. WQXR, New York Public Radio's classical station, also won a Peabody Award for Meet the Composer.
"The Divided Dial" has also been recognized with the 2022 Bart Richards Award for Media Criticism, presented by Bellisario College at Penn State, and was named a finalist in Syracuse University's 2023 Mirror Awards for Best In-Depth/Enterprise Reporting. Winners will be announced in June.
"The Divided Dial" is available at https://www.wnycstudios.org/podcasts/otm/divided-dial and all other platforms where podcasts are available.
ABOUT WNYC STUDIOS
WNYC Studios is the premier producer of on-demand and broadcast audio, and home to some of the industry's most critically acclaimed and popular podcasts, including Radiolab, On the Media, La Brega, The New Yorker Radio Hour, Death, Sex & Money, and Notes from America with Kai Wright. WNYC Studios is leading the new golden age in audio with podcasts and national radio programs that inform, inspire, and delight millions of curious and highly engaged listeners across digital, mobile, and broadcast platforms. Programs include personal narratives, deep journalism, revealing interviews, and smart entertainment as varied and intimate as the human voice itself. For more information, visit wnycstudios.org.