David Brand and Kerry Shaw Join WNYC Newsroom
Read more in this note from Deputy Editor Stephanie Clary, Director of Digital News & Audience Veronica de Souza, Day-of Editor David Giambusso, and Economics & Equity Editor Josefa Velásquez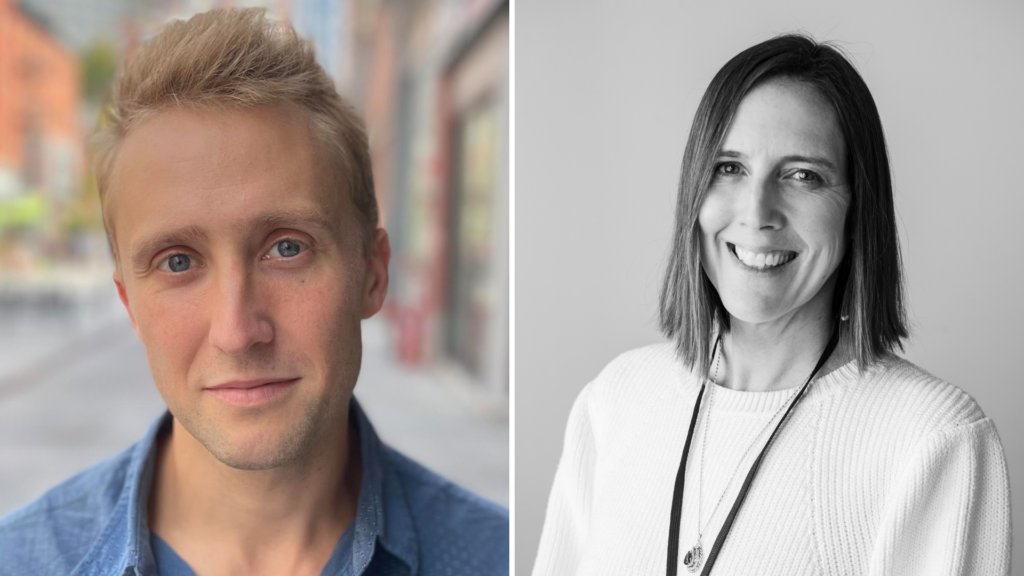 We're excited to announce two new additions to the WNYC/Gothamist newsroom.
David Brand is joining the Economics & Equity team, where he will report on housing and development. David most recently served as deputy editor for City Limits, where he focused on housing and homelessness in New York City. His coverage included investigations into the city's network of scattered-site supportive housing for formerly homeless New Yorkers with mental illness, and the worsening staff shortage at the city's main housing discrimination unit. He also created and maintained a daily tracker that presents a comprehensive look of the city's homeless shelter population, and co-hosted a weekly political program on radio station WBAI.
Prior to joining City Limits, David spent three years as the editor of the Queens Daily Eagle, the borough's only daily print newspaper, where he provided in-depth coverage of local politics, the criminal-legal system and community issues.
David entered journalism after a previous career as a social worker. He worked at various supportive housing sites across Brooklyn, the Bronx and northern Manhattan. David loves the Mets, the Giants and soccer.
Kerry Shaw joins as the Assistant Day-of Editor where she will, among other things, edit and report on stories, oversee audience engagement content and manage the day-of team's editorial calendar. Previously she covered gun issues with a focus on domestic violence and the culture of gun ownership for various publications. She has been a frequent contributor to The Trace, and her work has appeared in The New York Times, Slate, Vice, Business Insider, among others.
Kerry started her career at the International Herald Tribune and at The New York Times Paris bureau. She is a graduate of Stanford University and the author of three tween novels.
David and Kerry will both start on January 3.
Please join us in welcoming them to our newsroom!
Steph Clary, Veronica de Souza, David Giambusso & Josefa Velásquez