Bahar Ostadan and Isidoro Rodriguez Join WNYC Newsroom
Read more in this note from Deputy Editor Stephanie Clary, Public Safety Editor Ann Givens, and NYC Accountability Editor Stephen Brown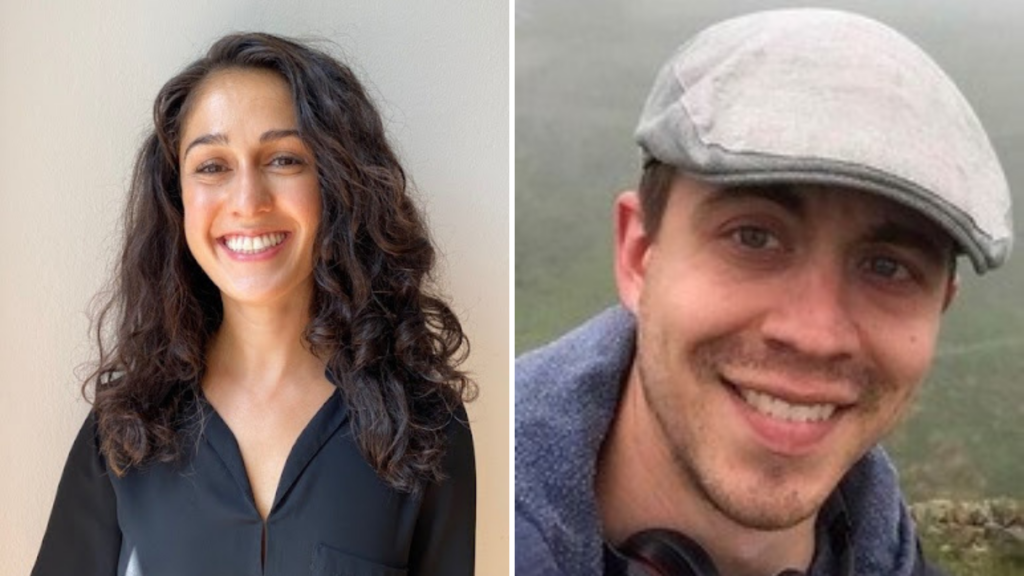 We are excited to announce that two new reporters are joining the newsroom.
Bahar Ostadan is joining the NYC Accountability team, which reports on city agencies and services including transportation, education, infrastructure and sanitation. Bahar will focus on data-driven stories while also taking on general assignment reporting on the desk.
Bahar joins us from the New York Daily News, where she covered breaking news and real estate. As an Iranian American, she's particularly interested in and focused on people and places that have been historically misrepresented in the news. As a freelance reporter, she covered vaccine hesitancy in the Bronx, rental voucher discrimination in Brooklyn, and child abuse in Staten Island, with her work appearing in The New York Times, The Guardian, Vogue, among other outlets.
Before entering the world of journalism, Bahar was a data analyst at Kantar and a communications associate at Acumen. A California native, she's been on the "cold coast" for 10 years, attending Tufts University and Columbia Journalism School.
Isidoro Rodriguez is joining the Public Safety team, which covers safety, crime enforcement, policing and the justice system. He comes to us from The Crime Report, a non-profit criminal justice news resource based at John Jay College of Criminal Justice, where he was a deputy editor.
In his reporting, Isidoro has explored topics including police training, whistleblowers and police sexual misconduct. This year, he launched a podcast at The Crime Report, which he edited himself. He grew up in Japan, Mexico and Brazil and is fluent in Spanish and proficient in Portuguese.
Before becoming a journalist he worked in restaurants for roughly 20 years as a server and bartender in Washington, D.C., and New York. He lives in Brooklyn with his wife. As a young boy truly believed he'd be writing comic books, sci-fi movies, and stuff about dragons by now.
Bahar and Isidoro will both start on Nov. 28.
Please join us in welcoming them to our newsroom!
Steph Clary, Stephen Brown and Ann Givens