David Cruz Promoted to Editor of People & Power Desk; Samantha Max Joins WNYC Newsroom
Read more in this note from Deputy Editor Stephanie Clary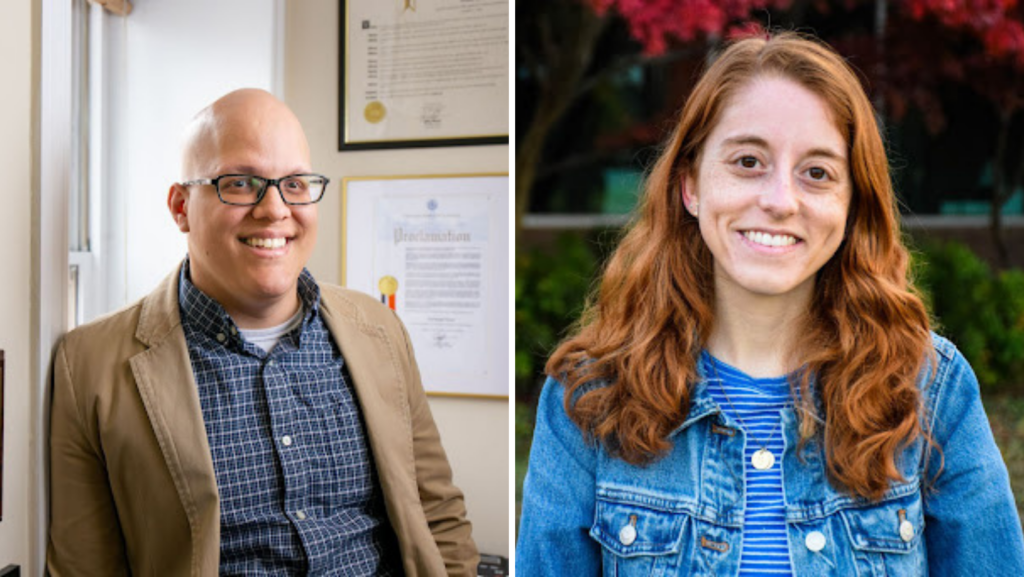 Colleagues:
I'm excited to announce two staff updates: David Cruz has been promoted to editor of the People & Power desk and Samantha Max will be joining our newsroom as a Public Safety reporter.
David joined Gothamist as a news editor in 2020, and has most recently served as the assistant editor of the WNYC People & Power desk. He led the team through several major stories including Lt. Gov. Brian Benjamin's recent arrest and subsequent resignation and Mayor Eric Adams' first 100 days. He even, on short-order, went to Times Square to attend the mayor's January 1st midnight swearing-in. David has also covered the city's budget process and the City Council speaker race, among other stories.
David's career is marked with a commitment to in-depth and impactful local journalism with a focus on politics, economic development and breaking news. David joined our newsroom after serving six years as the editor-in-chief of the Norwood News in the Bronx. Prior to that, David was a reporter at The Bronx Times, a writer and producer at WCBS 880-AM, and an assignment desk coordinator at News 12 The Bronx.
David's work has earned him several awards, including two New York Press Club awards and several first-place prizes from the New York Press Association and Independent Press ("Ippies"). He's also participated in numerous fellowships over the years. He's on the board of the New York Press Club.
We're thrilled David will continue leading the stellar People & Power team and its impactful journalism.
Samantha joins WNYC as a reporter on the Public Safety team, and will cover safety, policing and the justice system. She joins from WPLN / Nashville Public Radio, where she spent three years covering criminal justice. She was the lead reporter and producer of the WPLN News Investigates podcast, where she delved into how officers are trained to use deadly force and explored allegations of racial discrimination and sexual misconduct within the Metro Nashville Police Department. Samantha also covered multiple breaking news events, including deadly tornadoes and floods, the summer of protests after George Floyd's murder, and a bombing in downtown Nashville on Christmas Day 2020. Her stories are regularly featured on the national broadcasts of Morning Edition and All Things Considered.
Prior to WPLN, Samantha spent a year covering health and inequity at The Telegraph newspaper in Macon, Georgia as one of the first 13 journalists hired by "Report for America," a national service program placing journalists in local newsrooms to report on under-covered issues. In college, she interned at her hometown public radio station WYPR in Baltimore, the Chicago Tribune's Spanish-language newspaper Hoy, and Northwestern University's investigative reporting center.
Samantha is fluent in Spanish. She is passionate about local news and public radio, and she's excited to immerse herself in communities across the city to make sense of what public safety means for New Yorkers at this unique moment in time. Her cat, Rory, is also very excited for their move to NYC.
Please join us in congratulating David on his new role and welcoming Samantha to our newsroom!