Herb Pinder and Tiffany Hanssen join WNYC
Pinder is joining as the new editor of the Race & Justice Unit; Hanssen as a weekend host and board operator
Read more in this December 21, 2021 note from WNYC Editor-in-Chief Audrey Cooper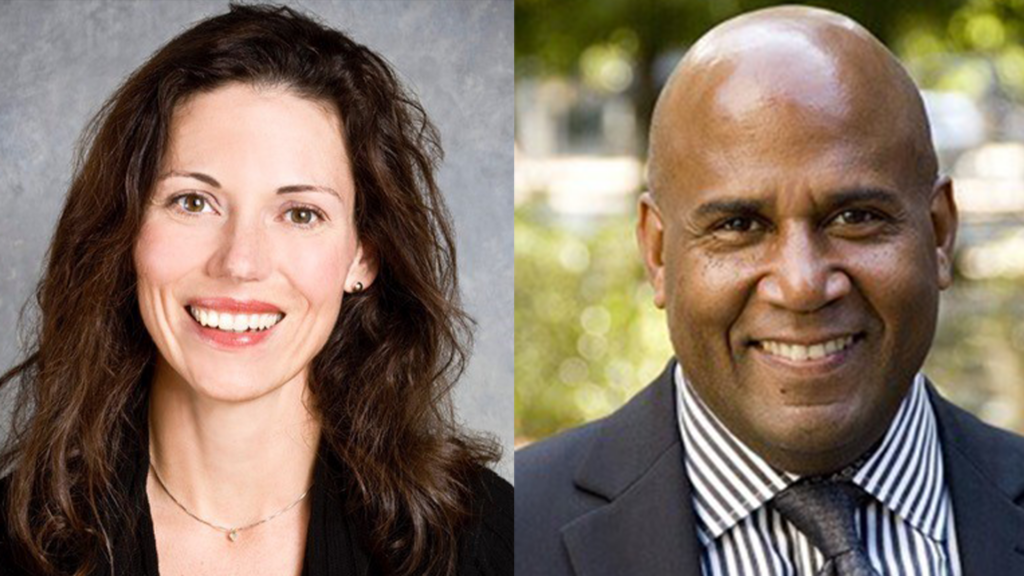 I'm so excited to share that we have two new colleagues who will soon join us in the WNYC newsroom, each thrilled to be joining on our path to becoming the most essential local newsroom in the New York City region.
Herb Pinder is joining as the new editor of the Race & Justice Unit. Herb is a highly experienced local news editor-coach and a former practicing attorney. He has spent the last several years at the Asbury Park Press, where, as a senior editor, he has worked with statehouse, specialty, and local government reporters, and helped guide investigative and accountability efforts. Prior to that, he was the longtime opinion editor of The Journal News in Westchester, where he wrote articles and moderated hundreds of live-streamed community forums. Before coming to New York, he took a detour to earn a law degree from Temple University in Philadelphia and briefly practiced in New Jersey and Pennsylvania. Years earlier, he directed statehouse, Washington Bureau, and city hall reporting for The New Journal in Delaware, where he also served in reporting and editorial board roles.
Tiffany Hanssen starts December 28 as a weekend host and board operator. She joins us from Minnesota Public Radio where she produced several shows, including A Prairie Home Companion, and regularly guest hosted the MPR News with Kerri Miller talk show. In her new role at WNYC, she will deliver newscasts during Weekend All Things Considered, provide support to the weekday All Things Considered team, and serve as a backup Morning Edition and All Things Considered host.