Veronica de Souza joins WNYC as Director of Digital News & Audience
Read more in this November 4, 2021 note from WNYC Editor-in-Chief Audrey Cooper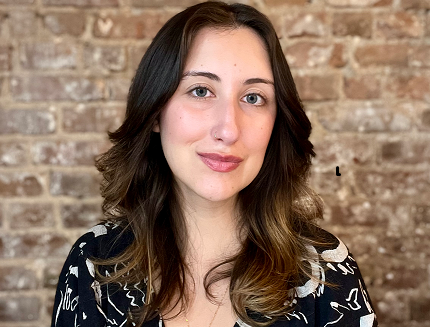 I'm thrilled to announce that Veronica de Souza will be joining us as the Director of Digital News & Audience.
Veronica has spent close to a decade working across editorial and tech teams at media companies. She's built publishing strategies, teams and workflows for national and global audiences across emerging platforms. And she started her media career in radio, working in promotions and later production for places like CBS Radio, Music Choice and 1010 Wins.
Veronica was part of the team that relaunched Digg, where she increased social traffic by more than 190%. She left Digg for Gawker Media, where she developed and implemented a social growth strategy, working across editorial teams to start new workflows and increase social traffic by 40%. At The Daily Beast she oversaw social, newsletters, publishing partnerships and podcasts. She led SEO training for the staff and redesigned newsletter templates, both of which resulted in significant audience growth.
Most recently, Veronica was the Senior Director of Publishing at Vice Media, where she once again helped revamp publishing workflows, led trainings with editorial teams, rolled out tentpole products and led visual storytelling efforts across Instagram, Snapchat, Google Web Stories and Tiktok.
In this new role at WNYC, Veronica will oversee an audience development team, which will develop and execute a social, newsletter and audience-acquisition strategy; a data visualization team that will create sticky, utility-based content for our readers and listeners; a web production team that will help program a redesigned Gothamist website; and the Day-Of News desk, which will bolster our daily news report. Veronica will report directly to me.
Veronica officially starts on Thursday, November 18.
Audrey Cooper
November 4, 2021