Melissa Harris-Perry Named Host and Managing Editor of
The Takeaway from WNYC Studios and PRX
Harris-Perry to lead nationally-syndicated public radio weekday news program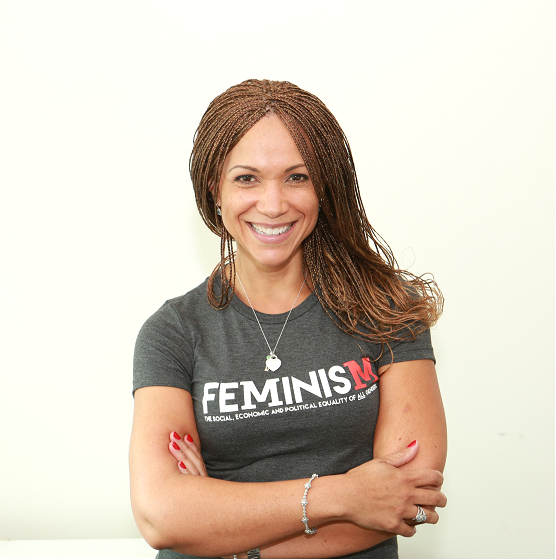 (New York and Boston, October 18, 2021) — WNYC Studios and PRX today announced that Melissa Harris-Perry has been named Host and Managing Editor of The Takeaway, the nationally-syndicated public radio news program that airs on more than 300 stations. Harris-Perry has been serving as interim host since July 2021. Her appointment to permanent host is effective immediately.
For two decades, Harris-Perry has been a force in journalism and academia, exploring the intersection of race, gender, politics, and power. She hosted the award-winning eponymous show on MSNBC from 2012-2016. Her writing has appeared in the Wall Street Journal, New York Times, Chicago Tribune, among many other print and digital venues. She served as editor-at-large for Elle.com and for ZORA, a Medium publication for women of color. She was among the earliest writers at TheRoot.com and authored highly regarded columns for Essence and The Nation.
Currently, Harris-Perry is the Maya Angelou Presidential Chair in the Department of Politics and International Affairs, the Department of Women's, Gender, and Sexuality Studies, and the Program in Environment and Sustainability at Wake Forest University. She is also the founder and president of the Anna Julia Cooper Center, whose mission is to create programming, content and research that drives scholarship and action. Previously, she served on the faculty of the University of Chicago, Princeton University, and Tulane University.
"We are thrilled to have someone as passionate, talented, and experienced as Melissa Harris-Perry take the helm at The Takeaway," said Goli Sheikholeslami, President and CEO, New York Public Radio, which includes WNYC Studios. "Melissa's north star has always been the impact of world events on the lives of people, often those whose stories have been left out of the media. She is the perfect host for The Takeaway, a show dedicated to voices and perspectives often overlooked in broadcast media, and we're excited to work together to expand our service to a broader audience."
"Audiences trust The Takeaway to deliver critical information about the day's news. The real strength of the show is to expand our views through bold, empathetic conversation on topics of justice, politics, and power, and where it all intersects with us personally," said Kerri Hoffman, CEO of PRX. "Melissa has served as a remarkable host of The Takeaway for the past few months and we're thrilled that she will continue to lead the show into the future. We're proud to work with our partners at WNYC to bring the program to hundreds of public radio stations across the country."
"WNYC is an extraordinary institution that produces journalism of unparalleled breadth, diversity, integrity and impact," said Harris-Perry. "Hosting The Takeaway is an astonishing and humbling opportunity. The Takeaway enjoys a truly authentic relationship with our listeners, and that community makes this hosting experience especially rich and rewarding. I'm excited to create captivating radio with the dedicated, creative, and professional team of The Takeaway each day. And I must admit, I am nerding out about the chance to call Brian Lehrer my co-worker."
The Takeaway airs on WNYC AM 820 at 9am weekdays, on WNYC 93.9FM at 3pm weekdays, and on over 300 stations nationally. More information may be found at www.thetakeaway.org.
About WNYC Studios
WNYC Studios is the premier producer of on-demand and broadcast audio, and home to some of the industry's most critically acclaimed and popular podcasts, including Radiolab, On the Media, The New Yorker Radio Hour, Death, Sex & Money, Dolly Parton's America, The Experiment, and The United States of Anxiety. WNYC Studios is leading the new golden age in audio with podcasts and national radio programs that inform, inspire, and delight millions of curious and highly engaged listeners across digital, mobile, and broadcast platforms. Programs include personal narratives, deep journalism, revealing interviews, and smart entertainment as varied and intimate as the human voice itself. For more information, visit wnycstudios.org.
About PRX
PRX is a public media organization shaping the future of audio by producing and distributing content, building technology, and training talented, independent producers. With an award-winning portfolio of iconic public radio programs such as 'The World," "This American Life," "The Moth Radio Hour," "Latino USA" "Snap Judgment," and "Reveal," PRX is also home to a growing body of podcast productions, including via the Radiotopia podcast network. More at PRX.org.